How to send certified tools out for calibration and add to a Purchase Order.

1.) Open the tool record and click the "Transfer Tool" icon

2.) Click "Continue" on the Transfer a Tool screen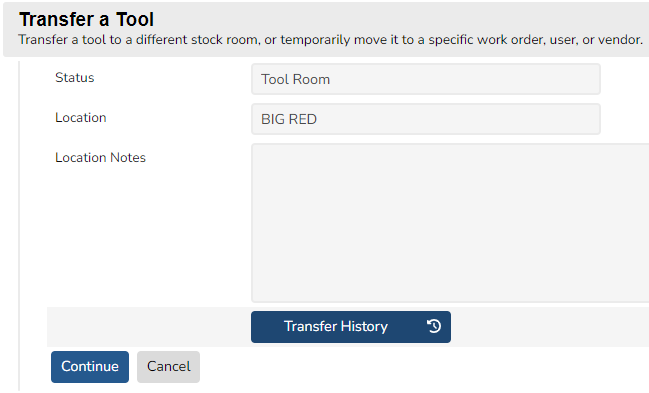 3.) Select "Vendor" in the drop-down of the 'Transfer To' field, select the Vendor, and choose the appropriate 'P/O Selection'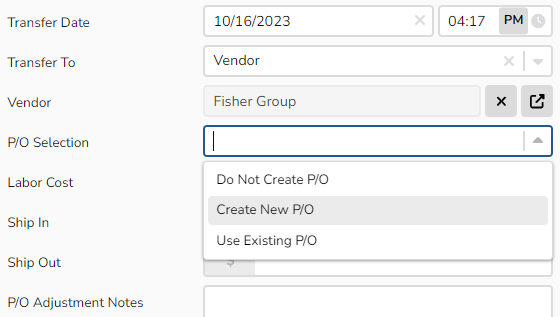 4.) Add Media/Enter necessary data into additional fields (costs, ETA, notes) then click Complete.
The pop-up will ask if you'd like to continue to transfer the tool to the selected location (vendor PO), click Yes to complete this transaction.

View All Tool Transfer History
Select "History" in the Tools Sidebar to view list of all transferred tools, each with link to tool, w/o, or vendor. Please note this view will display the "Notes" and "Return ETA" entered from previous step.

Click back into the tool to see a new Yellow Information Banner with a "Go to P/O"

NOTE: Vendor must be set up for Tooling
Go to Vendor Module:

and enable "Is Tools" on the Vendor's Main Info page.