How to configure work order item signoffs
Item Signoffs List
Manage the overall signoff list in Config > Lists sidebar > Work Order > Item Signoffs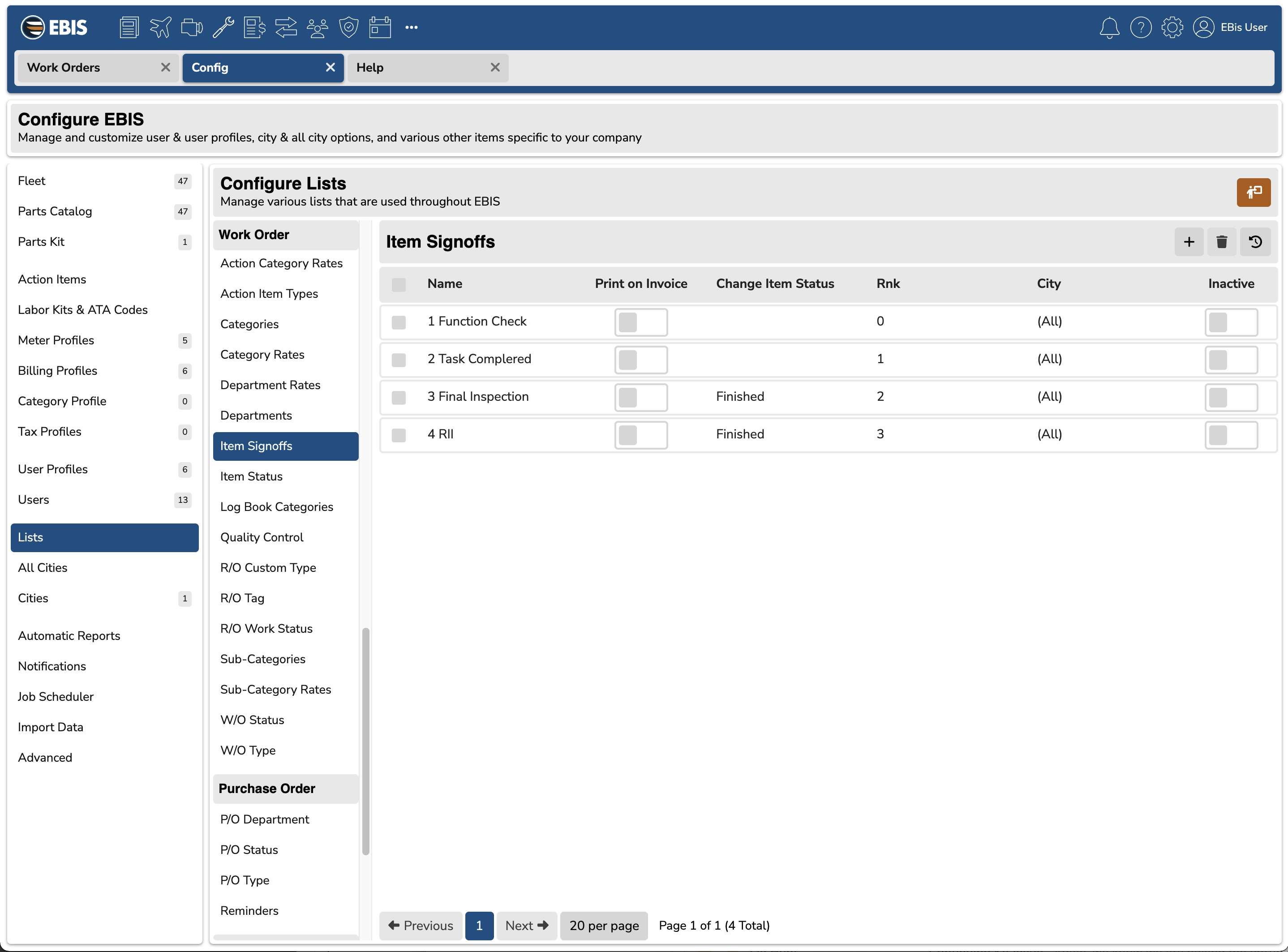 Signoff Configuration
Config > All Cities > Work Orders > All City Options can be used to configure your final signoff & RII, along with various options.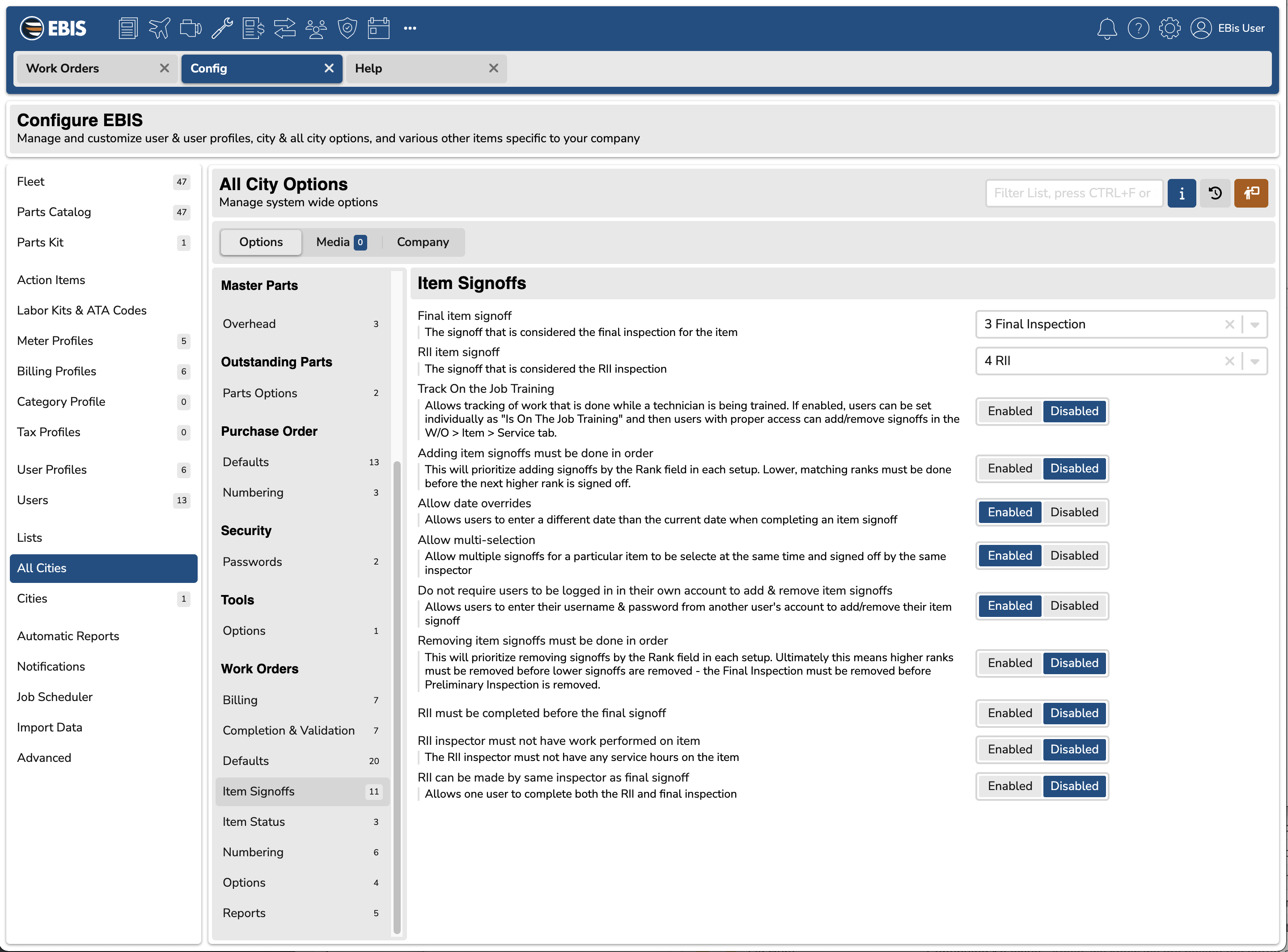 Permissions
Grant signoff access to Config > User Profiles > (select a profile) > Access Levels. Use the sub-headers search bar to search directly for "signoff".

Advanced Permissions
Users can be given limited permissions to signoffs by going to the individual user > Advanced Limits sidebar > "Item Signoff".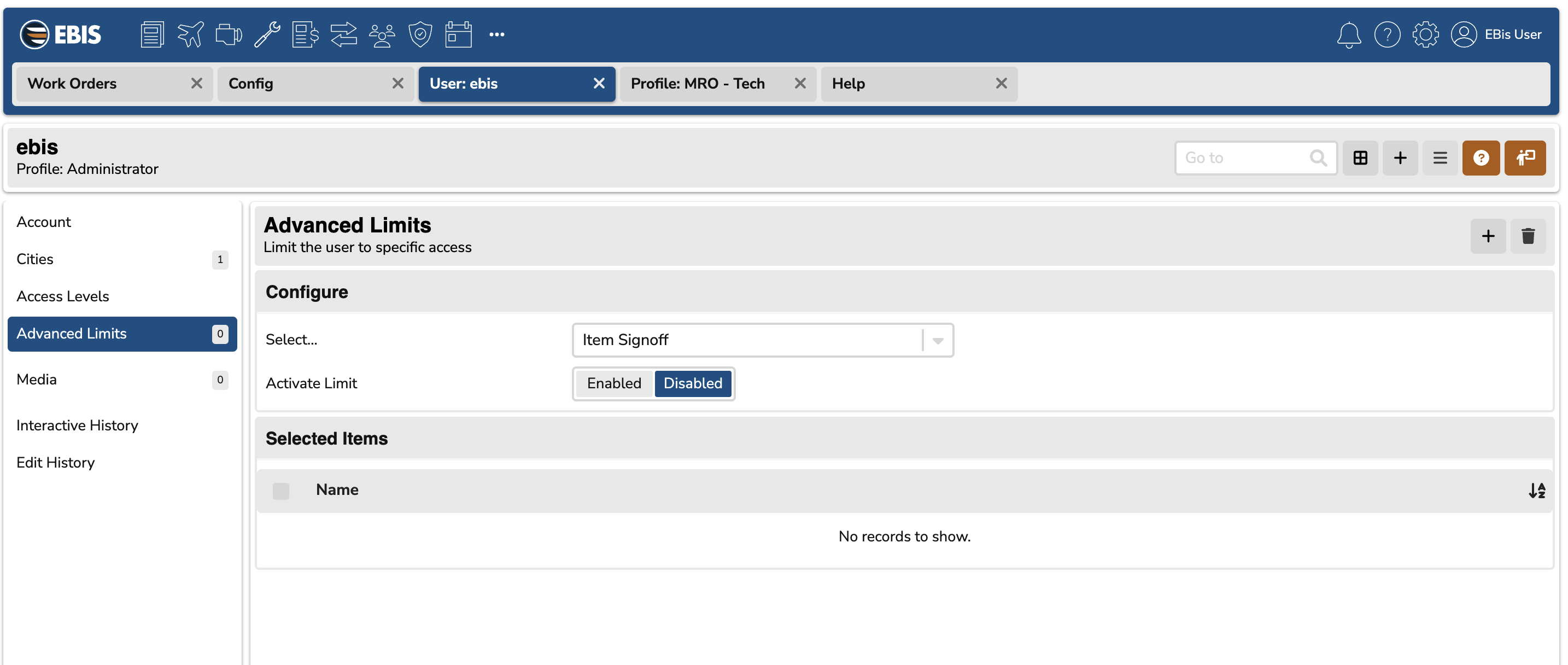 Configuring RII Signoffs
To configure RII signoffs, first make sure there is a signoff specifically for RII.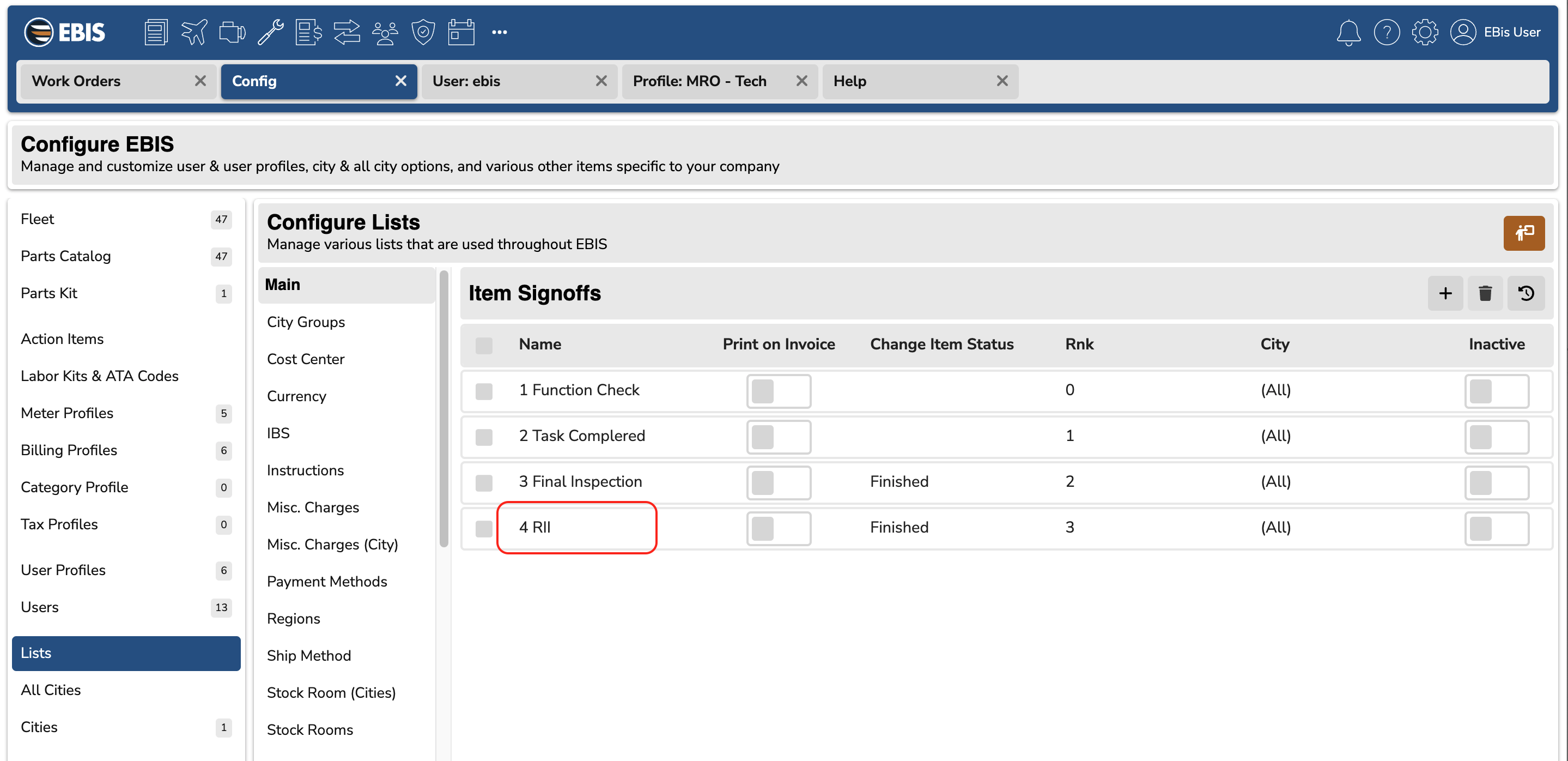 In All City options, make sure to set the RII item signoff to this specific item, and set any options based on your company requirements.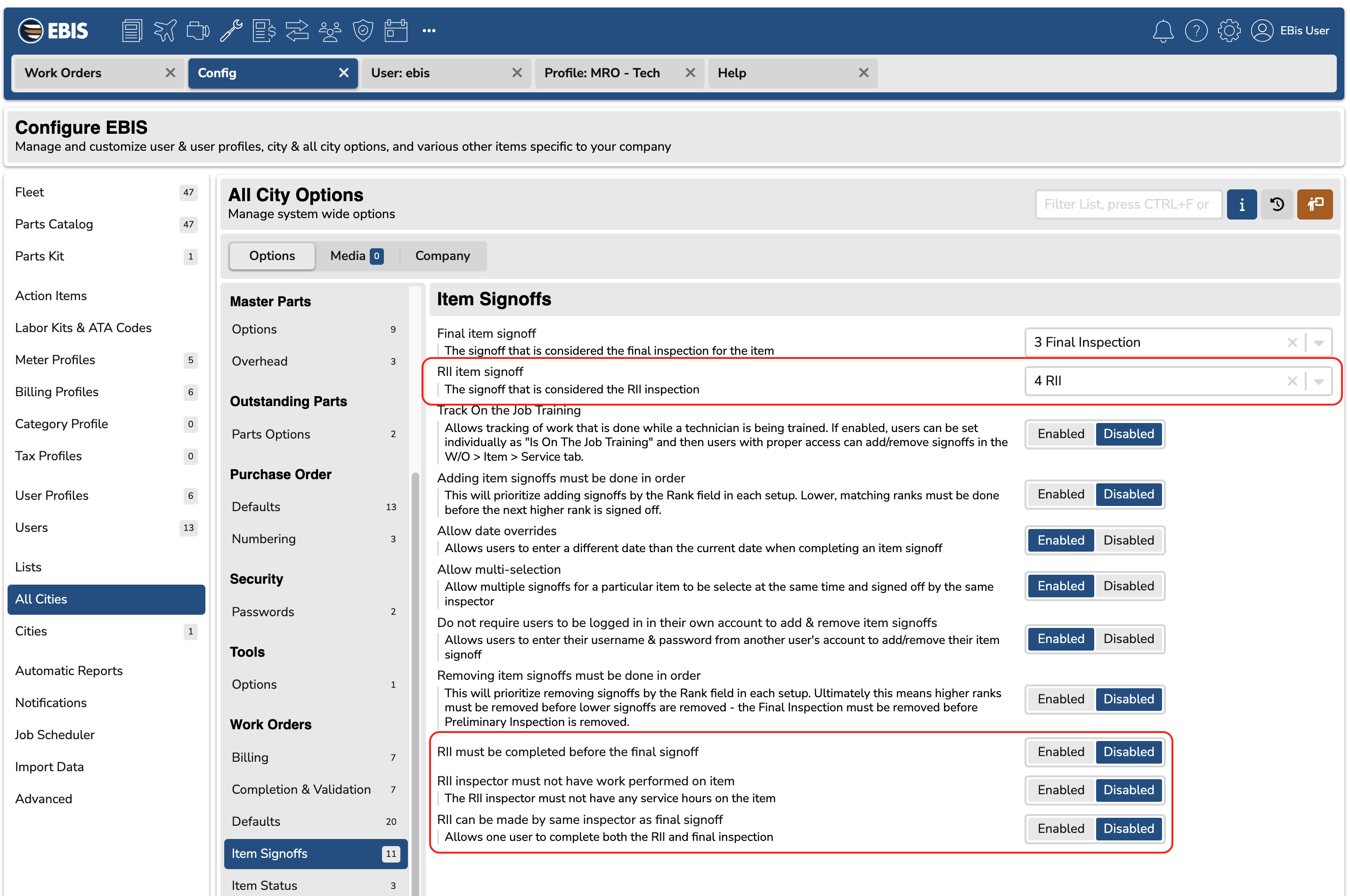 In the User Profile(s), set the profile to signoff RII as needed. Note that users must have a "non-technician" (paid) user profile in order to complete an RII.

Finally, in the work order itself, set the item's Main Info > Enable RII Inspection to Enabled. Once set, the signoffs for this item will include the RII inspection.

Signing Off Items
Once in a work order with item signoffs, select the signoff(s) and use the top right icons to add or remove the signoffs.

If the All City option to allow for date overrides is enabled, use the calendar icon

to specify the date.