Getting Started: Part 3 of 5
Walkthroughs
Use the Help's Interactive Walkthroughs to learn more about EBIS.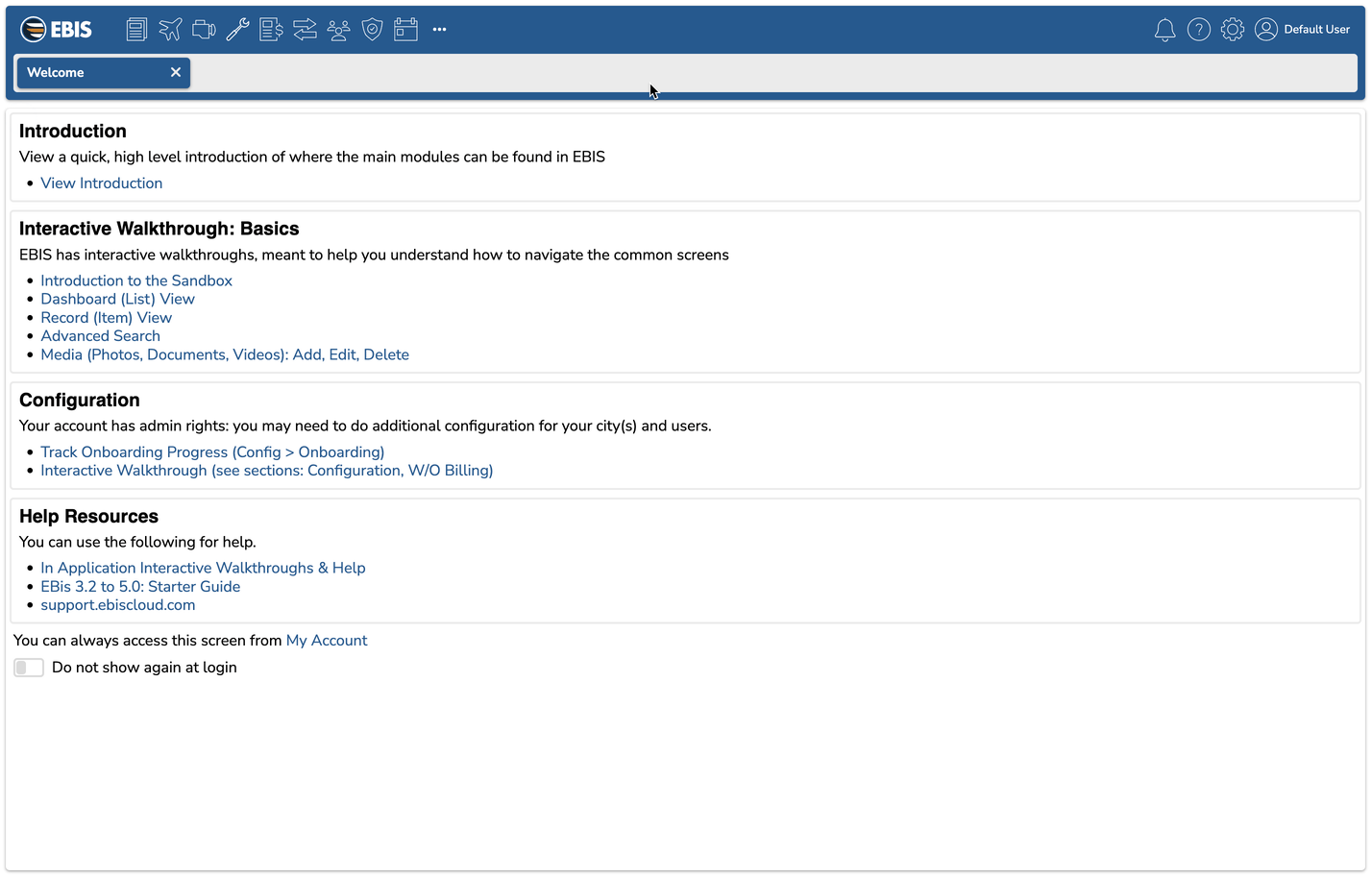 You will also find walkthroughs specific to the page you are in: if you see a gold EBIS icon, you can click on it to bring up 1 or more interactive walkthroughs.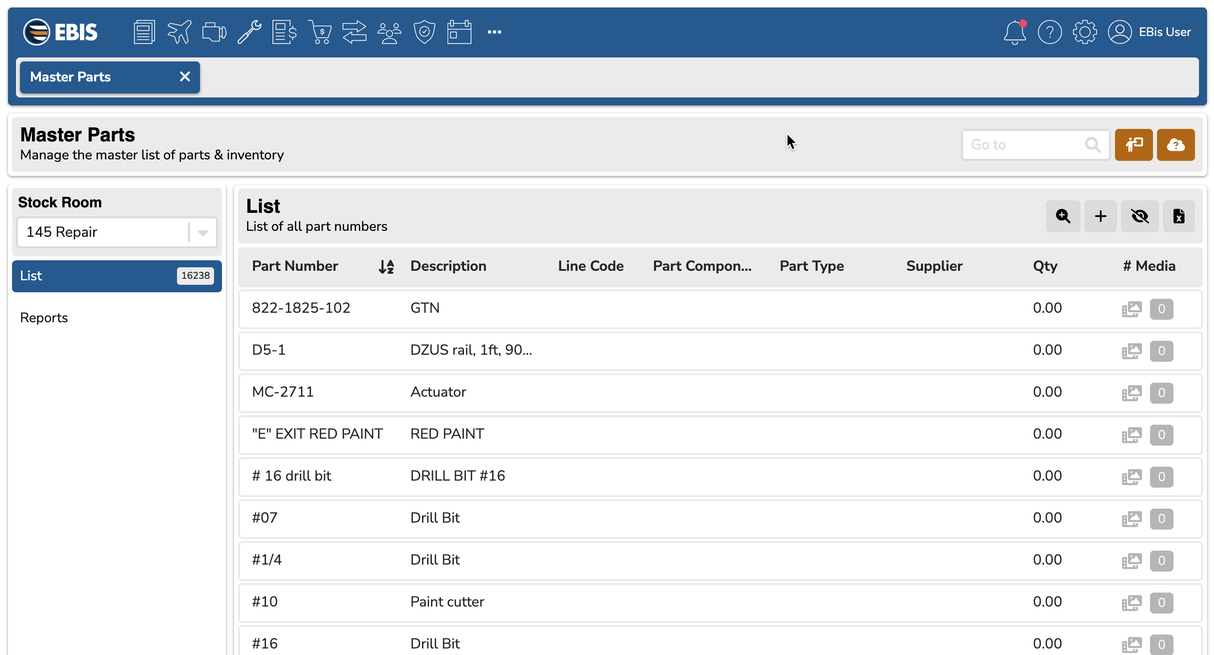 Support Portal
We are hard at work, adding additional pages to our new support.ebiscloud.com portal. As we build this out, you will start seeing more gold cloud icons from within pages. These are meant to provide detail beyond the scope of a walkthrough.
Clicking on these icons will open an external web page that is hosted outside of your EBIS application. When finish reading the article, please go back to the separate tab/window that has your EBIS application.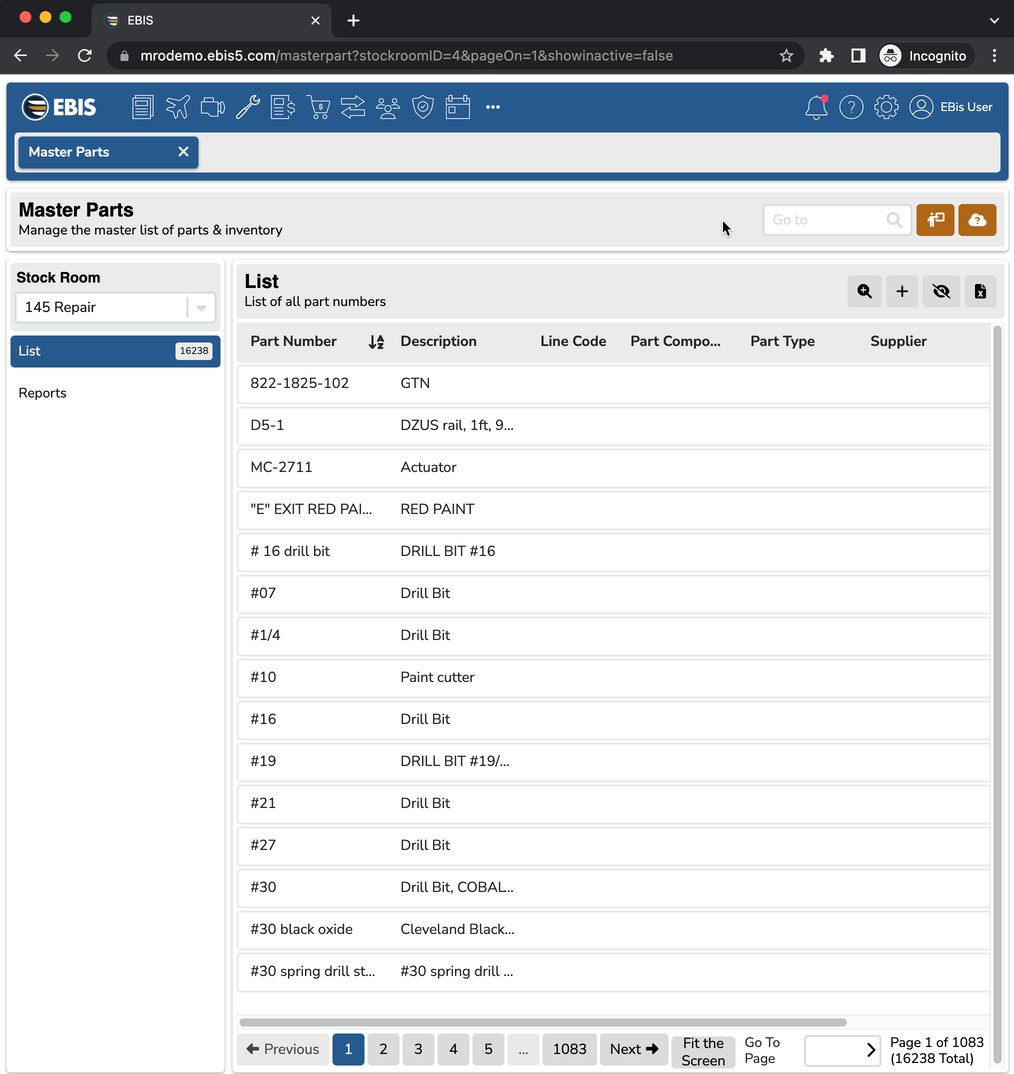 Next up: Onboarding Module
Next we will introduce you to the Onboarding module, a powerful project management tool to help you understand what information you should import and add before going live. This is extremely useful for new members of the EBIS family.

Learn more about the Onboarding Module (part 4 of 5)